The Information Company assists with market research & identification of new partners and business opportunities in Brazil. With us, you will meet with government entities, industry associations and establish relationships with key companies from initial introduction to closing. With a deep understanding of the Brazilian business culture, policies and regulations, we will use our knowledge and experience to make your business successful in Brazil.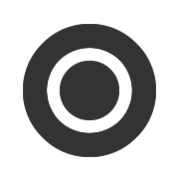 We Can Help You With:
Business Development
Whether you are just starting your global reach, or already have offices in other countries around the world, The Information Company will provide you with a team of professionals that have over a decade of experience doing business development in Brazil. With over 200 million consumers, expanding your business plan to go global in Brazil has unlimited rewards.The Information Company can simplify and help you with the steps needed to get your product or service thriving in Brazil. From finding business opportunities to contacting new business partners, we help you establish relationships with key companies, associations, government entities and partner management firms from initial introduction to closing. Our goal is to provide your organization with long term value from customers, markets, and relationships.
Public Relations
At The Information Company we can establish your presence in the public eye by creating or elaborating on your existing public relations strategy and plans. Public relations has the power to reach a large audience, giving your business the platform it needs to really shine and allows you to attach credibility to your product or company. PR at the Information Company means much more than advertising. PR and advertising are very different things since consumers are likely to give credibility to your business when they see it mentioned in the media compared to when they see your ads or billboards. The Information Company will take care of your press relations, press kits, press conferences and follow-up interviews.
Trade Missions
The Information Company provides your business with extensive market research relating to your product or service in Brazil. The Information Company can then help to find private partners with Brazilian companies operating in a similar sector. During the trade mission our company will help your organization explore international business opportunities and identify potential buyers and sellers. Our objective is to make Brazil simple for you while your company gets its share of the Brazilian market.
Media Training
We can provide you with in depth training for press and media interviews to achieve the best results. Our media training will help you reach your message to various audiences and explain the subtle differences between print and broadcast interviews. With the growing demand from reporters to get information from top level executives, everyone from spokespersons to management can benefit from media training. A well done interview can help grow your business, gain new clients, achieve higher profits and develop important press and journalism relationships.
Social Media Management
With over 100 million internet users in Brazil, a positive online presence is important. Social Networks are a great way to promote your business and gain clients but most people don't know how to get started or have the time to keep them updated. As the volume of social media venues and conversations rises, it quickly becomes a time and labor intensive process to effectively track, converse, monitor, and manage them. Not only can we help you build an online community of engaged fans on various social media sites, but we also help manage it. Social media management solutions can help you run outbound and incoming online interactions — along with other small business marketing activities — in a more efficient manner. They streamline and consolidate how you listen and participate in relevant conversations in the different spaces they're taking place, and also helps you to more easily monitor what people are saying about your business. By automating the process of delivering your outgoing messages through multiple social media outlets simultaneously, we help you to amplify your social media presence across the most popular platforms.