The Information Company assists with market research & identification of new partners and business opportunities in Brazil. With us, you will meet with government entities, industry associations and establish relationships with key companies from initial introduction to closing. With a deep understanding of the Brazilian business culture, policies and regulations, we will use our knowledge and experience to make your business successful in Brazil.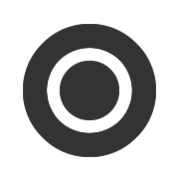 Our clients are:
Livemocha
We were very fortunate to contract Pedro A. L. Costa and The Information Company in Brazil. After two months of intensive research, they came up with a strategic partnership in Brazil that helped us to extend our share of that phenomenal country's market for education. It's a new way of doing Public Relations. They are very knowledgeable of the many economic sectors down there and well known by a lot of important people. Definitely , they know how to open doors in Brazil. Highly recommended.
Michael Schutzler
CEO Livemocha Seattle, Washington
Washington State
Pedro and The Information Company have been instrumental in increasing the political and business exchange between Washington State and Brazil. Through his company we have increased several aspects of bilateral relations with Brazil. Pedro is definitely an important asset for any company considering doing business in Brazil.
Brad Owen Lieutenant Governor
Washington State
Seattle, Washington
FIESP
Most Brazilian nationals and businesses in the USA are located on the East Coast. With Pedro and The Information Company, we were able to expand our business relationships to the West Coast. We created a Brazilian mission to explore the West Coast market (mainly comprising the metropolitan areas of Los Angeles, San Francisco and Seattle). We met with many important companies changing the history of bilateral business relations between Brazil and the West Coast. As the largest business association in Latin America, we're extremely glad they helped us.
Roberto Giannetti da Fonseca
International Director Federacao das Industrias do Estado de Sao Paulo, Brazil
WCIT
The Information Company and Pedro Costa convinced us that Brazil was a great opportunity for Washington based companies. Until then, we were very focused on Asia and Europe. With Pedro's help, we created the Sustainable Business Mission to Brazil in 2006, a turning point in the relations between our region and Brazil. Since then, several deals were closed between American and Brazilian companies.
Bill Center
Former CEO Washington Council on International Trade
Seattle, Washington
CNA
As the largest AG organization in Brazil, representing more than 5 million Brazilian farmers that make up one of the main food producers in the world, we chose The Information Company to represent us in the United States. The Information Company has successfully placed the Brazilian National Confederation of Agriculture and Livestock and its ideas, which include the commitment for the expansion of sustainable agricultural production through productivity gains, in the main media outlets in the U.S. Through The Information Company we have initiated a series of partnerships with several organizations and universities in the country. We give The Information Company our highest recommendations.
Moises Gomes
Former CEO – National Federation of Agriculture and Livestock CNA – Brazil
We have worked with The Information Company to better define the market opportunity in Brazil and to find the right partners and customers for introducing Coffee Flour into the market. TIC has done an excellent job of pitching our concept, securing meetings with decision-makers, providing strategic advice, and following-up on key leads. They are networked and know Brazilian business culture well. We absolutely could not have made the same progress on our own.

Dipika Matthias
VP, Strategic Business Development
Coffee Flour